This is a Tier 1 Blueprint / MegaStructure.
Tokyo Tower (東京タワー Tōkyō tawā?) is a communications and observation tower located in Shiba Park, Minato, Tokyo, Japan. At 332.5 metres (1,091 ft), it is the tallest self-supporting steel structure in the world and the tallest artificial structure in Japan. The structure is an Eiffel Tower-inspired lattice tower that is painted white and international orange to comply with air safety regulations.
The tower acts as a support structure for an antenna. Originally intended for television broadcasting, radio antennas were installed in 1961 and the tower is now used to broadcast signals for Japanese media outlets such as NHK, TBS and Fuji TV. Japan's planned digital television transition by July 2011 is problematic, however. Tokyo Tower's current height is not high enough to adequately support complete terrestrial digital broadcasting to the area. A taller digital broadcasting tower, known as Tokyo Sky Tree, is currently planned to open in 2012. [1]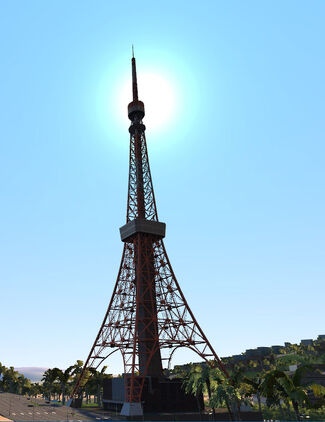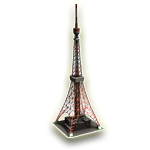 Official website:
http://www.tokyotower.co.jp/english/
---
References