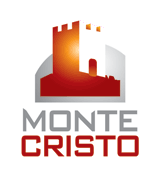 Monte Cristo Multimedia is a French video game developer, designer and publisher. The company was established in 1995 at Paris (where their headquarters are still today) by Jean-Marc de Fety and Jean-Cristophe Marquis. Jean-Cristophe Marquis and Jérome Gastaldi are the head of the company as of 2002.
The company named themselves after The Count of Monte Cristo adventure novel by Alexandre Dumas, père.
The company declared bankruptcy in 2010.
Games
Games developed by Monte Cristo
Trader 97
Wall Street Trader
Economic War
Crazy Factory
Dino Island
Medieval Lords: Build, Defend, Expand
7 Sins
City Life
Silverfall
Startup 2000
KAZooK
Fire Department Series including:

Emergency Fire Response (Fire Department in Europe and Fire Chief in UK)
Fire Department 2
Fire Department: Episode 3
Games published by Monte Cristo
Trader 97
Wall Street Trader
Economic War
Crazy Factory
Dino Island
Medieval Lords: Build, Defend, Expand
7 Sins
Silverfall
Startup 2000
Fire Department Series including:

Emergency Fire Response (Fire Department in Europe and Fire Chief in UK)
Fire Department 2
Fire Department: Episode 3

Airline Tycoon First Class and Airline Tycoon Evolution
TV Star
Happy hour
Casino Tycoon
Platoon, Desert Rats vs Afrika Korps and D-Day
StarPeace
1944: Battle of the Bulge and Moscow to Berlin
War on Terror
External Links